Launching new brand and moving to a separate website: https://whitebird.chat

启用新品牌,转移到独立网站:: https://whitebird.chat

啟用新品牌,轉移到獨立網站:: https://whitebird.chat

新ブランドの立ち上げと別サイトへの移行: https://whitebird.chat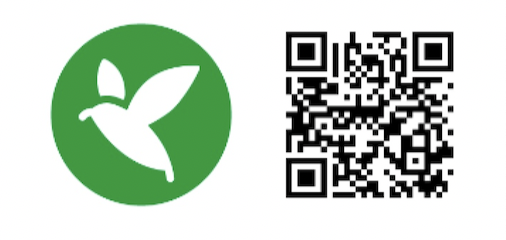 This is a very fast response native AI chat client, Pro version just fill in your own API-KEY or directly recharge the pay-as-you-go, you can easily use the AI ability to become your own work, life learning assistant.
It's never about AI replacing people, it's about people who can use AI replacing people who can't. Embrace and learn AI technology. White Bird Chat AI App will become a good assistant for your work, life and study.
---
Features of this product
Very fast response time: input almost reach Myo should, using the form of streaming information, Myo should not have to wait.
Customization: Unlimited customization of GPT roles.
Minimal interaction: the interface is very simple and straight to the needs.
Payment plan: Pro version can configure your own API-KEY, or directly top up pay-as-you-go.
Support GPT-4, GPT-3.5
Import
Support text, voice and image recognition input
Rendering
Support for LaTeX parser, correct display of equations, high quality typesetting of scientific documents, academic papers, books, etc.
Support for code highlighting and direct copying
Support for Markdow rendering
Integration
iCloud sync
Apple TTS: free
Microsoft TTS Voice : Great experience
Keyboard extension : Great experience, use switch WhiteBird keyboard to call GPT at any time in any app.
"Chat Files",Chat PDF,Chat Audio, Chat Epub: Upload a file and you can summarize and outline the file, talk to the file and ask about any details in the file. Specially optimized support for PDF and voice documents makes it easy to organize meeting minutes. Supported document formats are: voice m4a mp3 webm mp4 mpga wav mpeg, others PDF, txt, rtf, epub, etc.
"Chat Files" is nothing new anymore, you can chat with a group of files at the same time by WhiteBird app, ask for all the details in those files, whatever they are, and it works fine.
Customize Proxy Domain
Export
Support output: you can copy text directly, or share and save as txt, PDF, wav and other file formats.
---
iOS basic operations
Message box operation
Long press the message box to bring up the function menu.
Double-click the message box to freely select a text message.
Home page item operation
Slide one finger to the left and three buttons appear: Archive, Top, and Delete.
macOS Basic Operations
Message box operation
Tap two fingers simultaneously on the message box to bring up the function menu.
Double-click the message box to freely select a text message.
Home Page Item Operation
Tap and swipe left with two fingers at the same time, three buttons appear: Archive, Top, Delete.
---
It's better to download it and try it out.
If you still do not understand the place, please add my WeChat: ichenlidong, indicating the source.
---
FAQ
How to get the API-KEY of OpenAI?
The first method is to register yourself on the official website of OpenAI, the registration entrance: https://platform.openai.com/ , after you have the account of OpenAI, you can naturally get the API-KEY by logging into your account. Address https://platform.openai.com/account/api-keys. In the future, you need to have the Pro version to fill in the KEY.

The second method, which is now supported within this app is direct top-up, pay-as-you-go (Pay-as-you-go)
How to get Azure TTS KEY?
Integrates Azure TTS voice, a voice service function that converts text into realistic voice, which can provide you with high quality service in learning foreign languages and traveling abroad. I have tested it and it is a great experience.
Register Azure TTS, the entrance URL https://azure.microsoft.com/zh-cn/products/cognitive-services/text-to-speech
After registration, copy the Key content in the red box to the App, and select the second red box for the region. 3.
You can now read it on demand. Of course, you can also use this App to directly top up to use Azure TTS, Pay-as-you-go, as long as the balance, you can use.
Support URL Scheme
No theme: whitebird://chat?message=hi
With theme: whitebird://chat/chat theme?message=hi
---
Contact
AppStore Search: whitebird