中文版本 (English version please scroll down)
更新日期:2022年5月29日
生效日期:2022年5月29日
隐私政策
《白狐 App》应用(以下简称 "我们")尊重用户(以下简称 "用户 "或 "您")的隐私,并致力于保护用户的信息,无论是您的信息还是您孩子的信息。我们相信,当您使用我们的移动应用程序时,您有权了解我们关于收集和使用信息的做法。请仔细阅读。
我们非常在意您的隐私,绝对不会上传您的任何图片以及任何数据,所有智能识别均在设备端离线运行。 非个人信息
摄像头、相册、麦克风选项均不会默认自动开启。存储权限只有在明示授权后才会为实现功能时候使用。
当您下载和使用我们的移动应用程序时,我们不会要求您提供任何信息,我们也不会收集任何个人信息,我们不会故意联系或收集13岁以下儿童的个人信息。如果您认为我们无意中收集了这些信息,请联系我们,以便我们删除这些信息。第三方收集的非个人信息可能包括以下技术信息。
不收集用户敏感信息
我们深知用户个人信息的重要性,特别是对于未成年人。不要求用户输入详细个人信息资料,不获取、记录用户当前地理位置信息,以及您的app使用设备的相关信息。
我们很关心您的孩子
遵循有关儿童在线隐私保护条款。我们不会收集任何个人信息。
您的应用程序是否包括第三方分析?如果是,请提供关于为此目的收集的数据的详细信息。 - 不,我们不包括第三方分析
您的应用程序是否包含第三方广告?如果是的话,请提供一个链接到广告网络对儿童应用的公开记录的做法和政策。 - 不,我们不包括第三方广告
是否会与任何第三方共享数据?如果会,这些信息会被储存在哪里? - 不,我们不提供任何共享给第三方
您的应用程序是否为第三方分析或第三方广告以外的目的收集任何用户或设备数据?如果是,请提供一个完整和清晰的解释,说明这些数据的所有计划用途。 - 不,我们不收集任何用户数据
隐私政策修改
我们可能会对隐私条款进行随时修改,并保留最终解释权。
联系我们
如果您有任何疑问,可以随时和我们取得联系。 请发送email到:[email protected]
---
English version
Update date: May 29, 2022
Effective Date: May 29, 2022
Privacy Policy
「White Fox」 app ("we" or "us") respects the privacy of our users ("users" or "you") and is committed to protecting user information, whether it is about you or about your child. We believe that when you use our mobile applications, you have a right to know our practices regarding the collection and use of information. Please read carefully.
We care so much about your privacy that we will never upload any pictures of you or any data about you, and all intelligent identification runs offline on the device side.
Non-Personal Information
Camera, photo album, and microphone options are not automatically turned on by default. Storage permissions are only used when expressly authorized to enable functionality.
We do not ask you for any information when you download and use our mobile applications, we do not collect any personal information, and we do not knowingly contact or collect personal information from children under the age of 13. If you believe that we have inadvertently collected such information, please contact us so that we can delete it. Non-personal information collected by third parties may include the following technical information.
No collection of sensitive user information
We are aware of the importance of users' personal information, especially in the case of minors. We do not ask users to enter detailed personal information data, and we do not obtain or record information about users' current geographic location, or information about the devices your app uses.
We care about your children
We follow the terms and conditions regarding children's online privacy protection. We do not collect any personal information.
Does your app include third-party analytics? If yes, please provide details about the data collected for this purpose. - No, we do not include third party analytics
Does your application include third-party advertising? If so, please provide a link to the ad network's publicly available record of practices and policies for children's applications. - No, we do not include third-party advertising
Will data be shared with any third parties? If so, where will this information be stored? - No, we do not provide any sharing to third parties
Does your application collect any user or device data for purposes other than third-party analytics or third-party advertising? If so, please provide a complete and clear explanation of all planned uses of this data. - No, we do not collect any user data
Privacy Policy Changes
We may revise our privacy policy at any time and reserve the right of final interpretation.
Contact us
If you have any questions, you can always get in touch with us. Please send an email to: [email protected]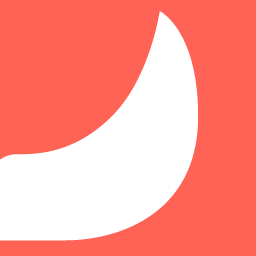 白狐 White Fox
---
图像和文本的人工智能
AI of images and text